Why the elderly need more than physical care
Friday 24th August 2018
As we move through life, we require different levels of care. Whether it be due to accident or injury or generally becoming less able-bodied as we age, different care is needed both physically, mentally and emotionally.
According to research, a third of us will experience a trip or fall in our later years which could have otherwise been avoided, if they had their physical care needs met. So, as seating specialists, we know all there is to know about the importance of physical care for the elderly and less able-bodied, and our comfortable chairs are practical and functional for users with a variety of health concerns and abilities. However, physical care doesn't stop at a mobility chair, it includes hand-rails at doors and in the bathroom, stair lifts and much more. You can read more about the best mobility aids for a better quality of life in our recent blog.
Beyond physical care and the importance of remaining mobile throughout life, is the need for emotional and mental support. Poor physical health can lead to feelings of low mood, isolation and a fairly negative outlook on life. The elderly are among the most isolated of the population and it's a growing concern for families who are unable to reach their loved ones as often as they'd like, due to other commitments and distance.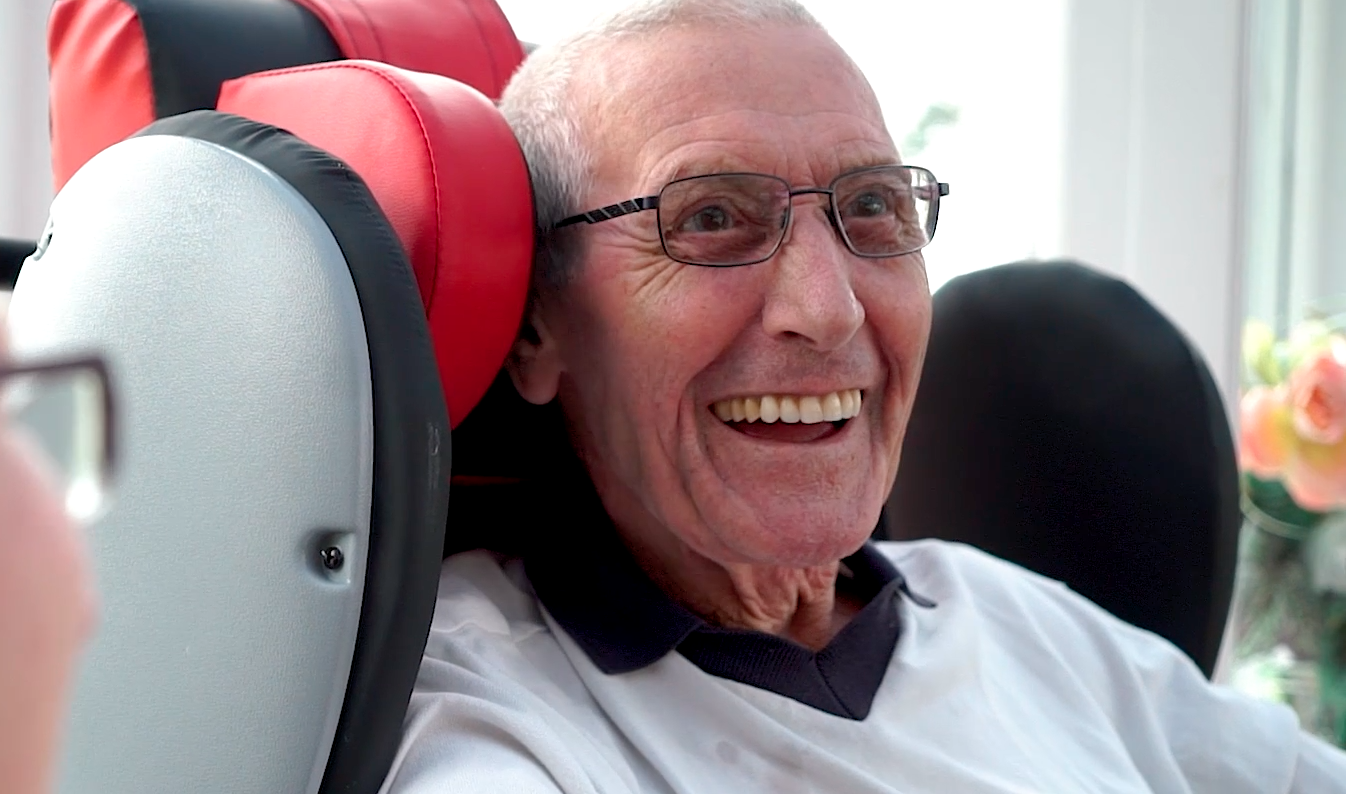 Feelings of low mood can lead to memory loss, reduced appetite and changes in blood pressure. This is a very unhappy combination of affairs and one which can be addressed very easily through the introduction of a more active social life.
Social events such as afternoon tea and days out to local attractions, plus brain-teaser activities such as quizzes and puzzles, will help to take care of the mind, whilst a mobility aid will take care of the physical needs. The correct seating posture, such as with one of our mobility chairs, will increase alertness in the user. If they're not slumped forward or leaning they will be able to see what's going on in the room, therefore increasing interaction with others.
All care homes and similar establishments have a duty of care to cater for both the physical and non-physical needs of their elderly residents. Most care homes also provide on-site gym classes such as gentle aerobics and pilates. Increasing mobility will in turn help to improve mood, memory and appetite, providing the elderly with the strength to go about their day and make the most of their time with family and friends.
Care homes will also have large puzzles for residents to solve and many host quiz nights for family to also attend. Plus, some care establishments will also have musical instruments such as a piano on site. Encouraging residents to 'tinkle the ivories' like they used to many years before, helps create a feeling of nostalgia and will encourage conversations between residents about how they learned the instrument, what tunes they can play and so forth. This helps to build relationships between residents, staff and family members, which is so important for a healthy state of mind.
As memories fade, playing musical instruments and listening to music from years gone by can help trigger a distant memory, which is a heart-warming moment for family and friends of the loved one in care.
For the elderly still living at home, which is often a more preferred option as its their 'nest', there are still plenty of opportunities to care for the non-physical needs of the individual.
Local cafes or community groups often host coffee mornings for the elderly to visit and engage in conversation with local friends. These same groups will sometimes also host quiz or puzzle events, which enables those who spend a lot of time alone to exercise their minds, whilst also socialising. This helps alleviate the pressure from carers or family and friends, who are unable to spend as much time with the individual as they'd like.
Our mobility chairs are exceptionally durable, which means moving around the home or care home is easy and makes taking part in social activities a breeze. This also means day-to day life is much simpler for the elderly and less able-bodied chair users.
If you or a loved one would like to find out more about how our chairs can improve a user's quality of life, please feel free to call our helpline on 0800 046 7448. Our expert team will be happy to answer any questions you may have.