Why using a mobility chair should not confine you to one place
Friday 8th June 2018
Although specialist seating is aimed at those who are less able in later life, we believe that users should never feel restricted or confined when using their chairs.
The standard, heavier mobility chairs that were commonly used previously simply did not enable users to get about easily, often restricting them to one room. Therefore, it was essential for us to provide chairs that were both lightweight and manoeuvrable; allowing family members and nursing staff to easily move users around the home.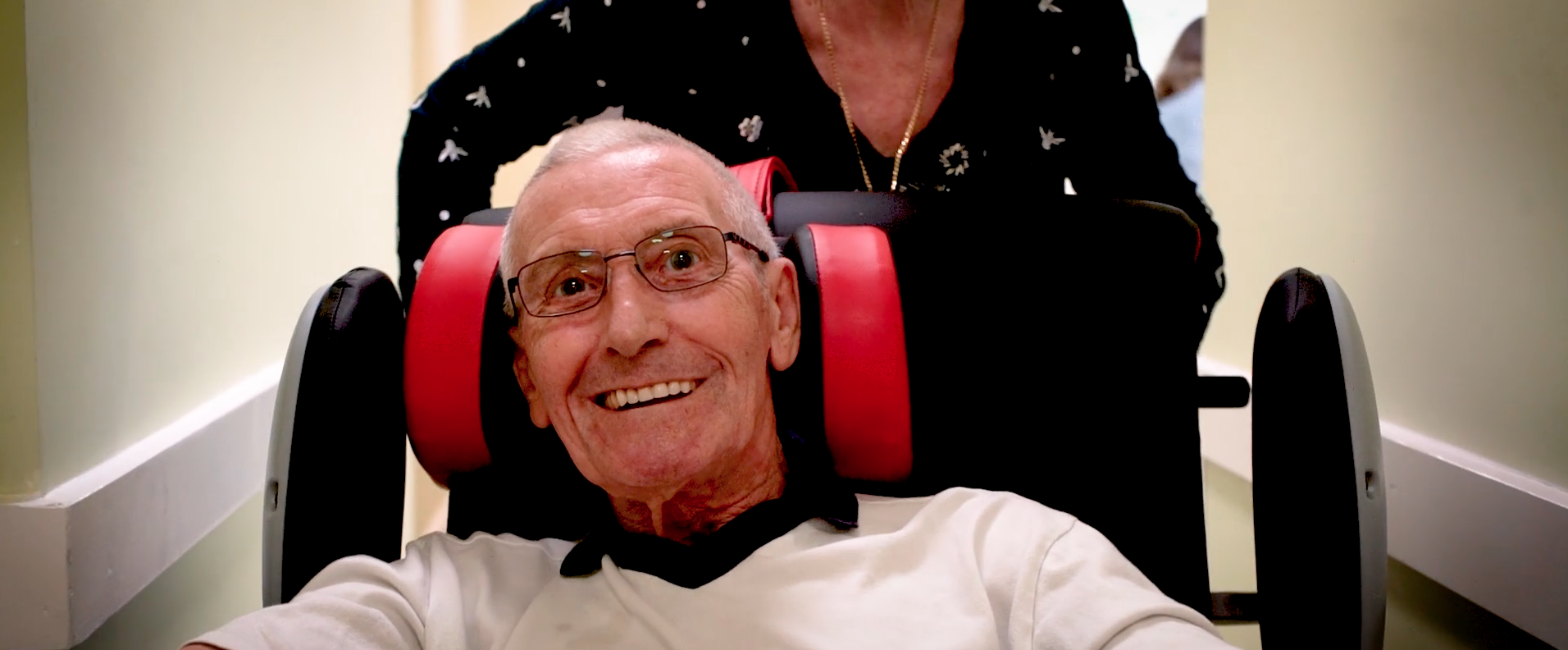 Not only does this give service users more independence but also provides a better quality of life by not restricting their whereabouts. Simply by having this freedom, it can have a huge impact on a user's attitude towards their chair and the way in which they adjust to having to use one.
More importantly, we also wanted to make sure that those who require mobility chairs are not isolated and can still socialise with family members and others as easily as before. As our chairs are both lightweight and small enough to be able to fit through domestic doorways, users can move around with ease. This ensures that service users can remain seated in the chairs at all times, however they choose to spend time with friends and family – an important part of later life.
Our posture enhancing features are another vital example of how being socially aware can impact a user's health and their attitudes towards using their chair.
Many users develop a poor posture while remaining seated for prolonged periods of time, which can lead to hunched backs and necks that can begin to restrict users and their awareness. Our enhancing features are the perfect solution to users who feel isolated, so much so that family and friends are astonished at the impact that this can have on users' health and mental wellbeing.
The technology that now allows for users to socialise and access areas that were not possible before is a huge step forward in enabling them to retain a certain sense of independence.
If you have any question or queries about the flexibility of our chairs, you can reach us on our Helpline by calling 0800 0467448. We will be more than happy to help.